September 4, 2019 |
Cass Wines
Welcome to the Viognier Wine Guide from Cass Winery. Viognier is not the easiest grape to grow. It's a complex process which, when done right, yields the wonderfully aromatic and richly flavorful Viognier variety, which many connoisseurs rank as among their favorites.
A white wine, Viognier traces its origins to southern France, in the Condrieu region. Viognier wine has an interesting flavor profile, as we'll soon find out, and its wholesome flavors make it a great wine to pair with a wide variety of foods.
Viognier Wine Background
The Viognier wine grape, whose origins can be traced to Rhone Valley in France. Not many know, that Viognier varietal was almost at risk for extinction. At one point, there was said to be less than 30 acres total.
However, the Viognier wine varietals has gained interest and is now considered a world-class grape. Wine experts, say that there are two different kinds of Viognier plantings or clones. One is considered "Old World", which come from France. The "New World" clone, found typically outside of France.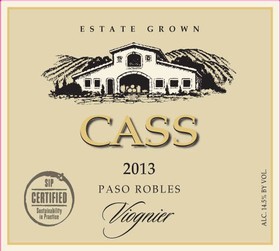 Where is Viognier Wine Produced?
Legend has it that back in 281 AD, Roman emperor Vespasian wrecked the vineyards of Condrieu following a revolt by the locals.
Later, in an effort to replace the vineyards destroyed, the Roman emperor Probus imported the Viognier grape variety into the Condrieu region from Dalmatia, which is in present-day Croatia, a few hundred miles away.
Other prominent regions include Barossa Valley and Eden Valley in Australia, Tuscany and Piedmont in Italy, Paarl, Elgin, and Stellenbosch in South Africa, and other countries including Argentina, Chile, New Zealand, and Switzerland. In the United States, the primary growing regions include Sonoma, Napa Valley, Paso Robles, Monterey, and Virginia.
What Is Viognier Wine?
By definition, Viognier wine is a white wine grape variety. Interestingly enough, outside of France, Viognier can be found in North and South America, as well as Australia, New Zealand and some locations in South Africa. Viognier wine, tends to be full-bodied with a soft character. The Viognier has aromatics, that include: peaches, pears, violets, and minerality.
The Viognier grapes, also have specific winemaking techniques, such as barrel fermentation, which a winemaking technique.
The aromas potential of Viognier is also dependent on the growing seasons, climate and viticulture practices. One interesting note, is that viognier grapes have a low yield, compared to other grapes such as chardonnay, so it's makes growing these Viognier grapes less economically feasible.
What Is The Flavor Of Viognier Like?
Viognier is a full-bodied wine that isn't too high on the acidity scale. And although it has a substantially fruity flavor, it doesn't taste too sweet to the tongue, being more subtle than a hit of sugar; the primary flavors in a typical Viognier include hints of apricots, honeysuckle, orange blossoms, gingerbread, and peach.
Because of its distinct aromas, Viognier wine is one of the most easily recognizable varieties, and is ideally drunk young, before the grape ripens and matures too much, and before its low acidity fades.
What Does Viognier Wine Smell Like?
Viognier wine smells sweet to the nose, but it writes an entirely different story on the palate. Here, it is generally dry and soft, because of its low acidity, while the taste is full-bodied, distinct, and varies slightly depending on the climatic conditions in which the grapes were grown and the manner in which the wine was produced.
Typically, Viognier is bottled as a varietal wine, and the grapes are generally not aged in new oak because the producers believe in the importance of keeping the flavor of Viognier crisp and fresh, in the bottle. However, some versions of Viognier are aged in oak, and these wines have a denser, creamier taste with hints of vanilla.
Viognier Food Pairing?
Like most rich wines, Viognier is great as an aperitif on colder days. Beyond this, the wine pairs splendidly with poultry and fish.
In particular, Viognier is best combined with rich and creamy poultry dishes, and with meatier varieties of fish. Interestingly, it also pairs beautifully with seafoods like crab, shrimp, and lobster, and with spicier foods like Indian curries; it's less well-known, but as a versatile part of your cellar, Viognier can adorn a wide range of meals and events.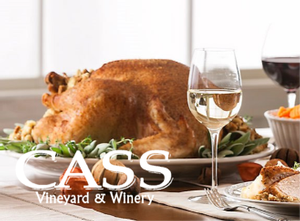 Common Viognier Food Pairing
There are a few tricks of the trade to determine what the best food is for Viognier wine. Here are some examples for you,
Meats - roasted chicken, turkey breast, teriyaki chicken, sea bass, shrimp and orange chicken
Cheese - brie, gruyere, comte and fondue cheese
Herbs - fresh dill, lemongrass, ginger and shallot
Vegetables - cauliflower, butternut squash, leeks, polenta
Viognier Wine Pronunciation
If you are wondering how Viognier wine pronunciation, it is pronounced "vee-ON-yay" and "vee-OWN-yay".
Condrieu Wine
A type of wine produced from Viognier grapes is called Condrieu Wine. Viognier grapes, grown in the small nine-mile Rhone region in France, were exclusively made for Condreiu wine. Condrieu wine, has an delicate taste and has medium to full body wine.
Overall Flavour
Viognier is, ultimately, a wine that borders between bold and fruity aromas. So, if this white wine tickles your taste buds, you'll probably also love Torrontés from Argentina and dry Moscatel from Portugal, which share similar floral notes as Viognier, and Marsanne, Roussanne, and Chardonnay, which resemble creaminess of oak-aged Viognier.
Is Viognier Wine Dry or Sweet?
Although the color and smell of a Viognier suggest a sweet white wine, when you actually taste a Viognier wine you will see that it is predominantly dry, with a sweet tone in the wine. So in other words, Viognier wines are dry and sometimes can taste sweet depending on how the wine was made.
What Are The Dominant Flavours In Viognier Wine?
The main dominant flavors that are in Viognier wine are: tangerine, peace, mango, honeysuckle and rose. The main Viognier color is a light gold color and is usually high in fruit flavor. It has less acidity, medium body, and medium to high alcoholic content.
Do you chill Viognier?
Typically Viognier is served at slightly below room temperature. This actually lets the wine's taste come through in full rich flavors. Often times people have hard fast rules when it comes to serving wines and temperatures. But in reality serving temperature can be just a personal preference but in general white wine and in this case Viognier, tend to be served chilled and red wines will be served about at room temperature.
What Is The Aroma Of Viognier?
Although there are different aromas, the Viognier's primary smell is that of rose petals mixed with a perfume-esque smell. Many other people also say that Viognier smells sweet (some say it smells like orange or something sweet that is the citrus base).
One common misconception is that even though Viognier smells sweet, there is actually no sugar and is typically made in a dry style (meaning no residual grape sugar). Often times, people note the sweet smell of Viognier wine smells similar to fruit that is a little exotic and tropical.
When Buying Viognier Wines
Typical Viognier wines ABV or alcohol by volume is from about 13.5%-15.5%. If you want a big bolder and richer Viognier flavor goes for a higher ABV. If you want a softer, less bold Viognier wine go for a 14% ABV or less.
Generally, there are two different styles to producing Viognier Wine. The two differences are: new oak aging vs no oak aging. The new oak aging delivers a creamier, richer less fruity taste. The no oak aging produces more tropical, floral fruit flavors.
The best regions that grow Viognier Wines are sunny regions with temperatures that are moderately cool and have nearby bodies of water.
Here are the best regions: Northern Rhone Valley in France, Walla Walla Valley in Washinton Virginia, Elgin in South Africa, Eden Vally in South Australia, and Paso Robles in Central California.
History
The actual Viognier grape origin is unknown. However, most agree that Viognier wine originated towards what is present-day Croatia, then brought over to Rhone by the Romans. It is no commonly known but the Viognier almost went extinct in 1965. At that time, the grape was only planted on about nine acres in Rhone.
Is Viognier Wine Similar To Chardonnay?
Viognier wine, which is a full-bodied wine, is similar to Chardonnay but have slight differences in texture and aromas. Viognier wine is typically produced in oak-aged barrels to develop a certain rich flavor. However, you can be certain, that Viognier wine has different taste profiles than Chardonnay. For example, Viognier wine has more of a floral profile than Chardonnay, and it has a certain honey flavor and bitterness.
Chardonnay, on the other hand, is a bit more fruity and has less of a floral flavor than Viognier wine. Chardonnay has dominant aromas which include: yellow apple, lemon and sometimes pineapple. Viognier, on the other hand, has these dominant flavors: tangerine and perfume & rose petal.
Viognier Tasting Notes & Differences?
Viognier wines have a soft start that has a slightly oily mid-palate tangerine flavor, with a bitter citrus finish. Chardonnay tends to have a more powerful creamy finish.
Viognier Wine In North America
Since the early 1990's, Viognier wine has increased in popularity in North America. Specifically, on the central coast of California, which is the leading producer of 2,000 acres of the Viognier wine varietals. Visit Casswines.com, to taste viognier wine from the central coast of California.
What are Viognier wine known for?
Most people enjoy Viognier wines because of their floral aromas and terpenes. The aromas depend on where the wines were grown, the conditions on the area in terms of weather and the quality of the vines themselves.
Some of the variety of Viognier are aged but most of the Viognier wines are meant to be enjoyed young. Viognier wine is commonly a sweeter wine but they are mostly dry. There is not much acidity in Viognier wines and in addition, the wine also sometimes have that enhanced perfume taste. A DNA analysis has also shown a very close relationship between Syrah and Viognier wine.
Overall Flavor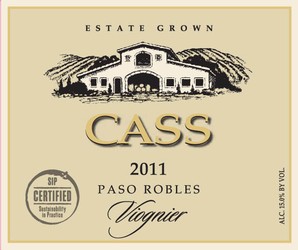 Overall Viognier wine ranges from lighter more airy flavors like orange, tangerine and other sweet aromas to more creamier aromas like nutmeg, vanilla and sometimes even cloves. The variety of flavors come from different wine producers and how they make the wine. Compared to Chardonnay, Viognier wine is a little softer and often times a bit lighter and more aromas in it.
So there you have it! That is our guide to Viognier Wine. If you have any other questions let us know in the comment box.